Weekly News Roundup – 07/14/2019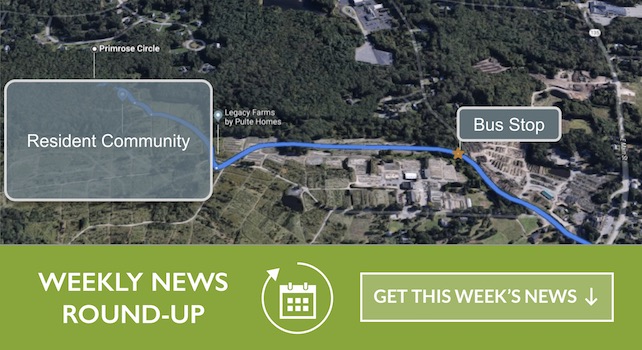 Transportation officials will share preferred design for I-495/90 interchange at four public meetings this month • Start Line Brewing expands production, taproom space in Hopkinton • Community Notice: Looking for Residents to Fill Growth Study Committee Vacancies • Residents Speak to Select Board about Legacy Farms North as a town road • Select Board hears report on Eversource litigation • HPD National Night Out on August 6th
---
Transportation officials will share preferred design for I-495/90 interchange at four public meetings this month
Want to learn more about the potential design plan for the reconstruction of the heavily traveled interchange of I-495 and the Mass. Pike? The state Department of Transportation (DOT) will hold four informational meetings throughout MetroWest later this month, including one in Hopkinton on Thursday, July 25 at 6:30-8:30 PM at Hopkinton Town Hall (basement).
Start Line Brewing expands production, taproom space in Hopkinton
Start Line Brewing Company has come a long way since it opened its small brewery and taproom 2 1/2 years ago. After more than a year of working to expand into the space of the former Water Fresh Farm, the newly renovated and expanded space is now open.
https://www.metrowestdailynews.com/news/20190712/start-line-brewing-expands-production-taproom-space-in-hopkinton
Community Notice: Looking for Residents to Fill Growth Study Committee Vacancies
Not all of the positions were filled yet, so the Planning Board is still seeking residents interested in serving on the Growth Study Committee for three (3) at-large positions.
http://www.hcam.tv/news/community-notice-looking-residents-fill-growth-study-committee-vacancies
Residents Speak to Select Board about adopting Legacy Farms North as a town road
At Tuesday's Select Board meeting residents spoke at public comment about an ongoing safety issue with the school buses and requested that the Select Board consider accepting Legacy Farms North as a town road so that the school buses could drive on it.
Select Board hears report on Eversource litigation
The Hopkinton Select Board last night heard reports from both Town Manager Norman Khumalo and Town Counsel Ray Miyares, about ongoing litigation over safety risks posed by the Eversource/LNG facility, is of an overhead of the facility that was included in a report that was supposed to be given last night, but was not due to technical difficulties. 
HPD National Night Out on August 6th
The Hopkinton Police Department will be hosting their annual National Night Out Event at the Hopkinton Town Common on Tuesday August 6th, 5pm to 8pm.
http://www.hcam.tv/news/hpd-national-night-out-tuesday-august-6th
---