Select Board Actions Taken 11/16/21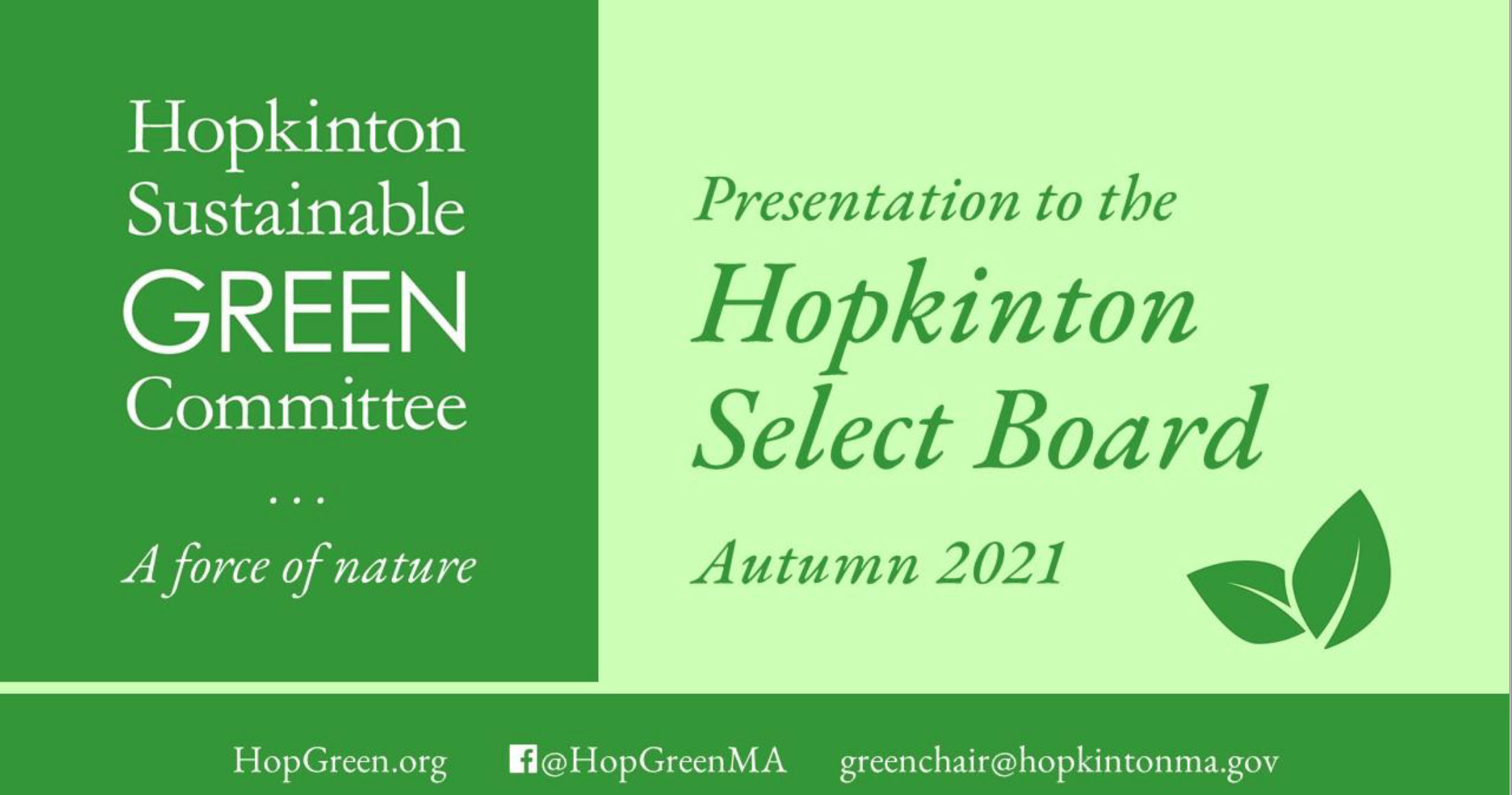 Agenda Items & Actions Taken:
6:00 PM CALL TO ORDER
1. PLEDGE OF ALLEGIANCE
6:01 PM PUBLIC FORUM
2. Residents are invited to share ideas, opinions or ask questions regarding Town Government.
6:10 PM CONSENT AGENDA
3. The Select Board will consider the following consent agenda:
a. RESIGNATION – Accept the resignation of Chelsea Rockhold from the Youth Commission.
b. APPOINTMENT – Confirm the Town Manager's appointment of Firefighter John Sheridan as a Traffic Constable, to a term expiring 6/30/2024.
c. MARATHON FUND REQUEST- The Select Board will consider approving a fund request of $2000, by the Senior Center to help them fund exercise classes for the Seniors.
The Select Board approved the Consent Agenda. (5-0)
6:15 PM NET ZERO RESOLUTION/CLIMATE ACTION PLAN
4. The Select Board will hear about a Net Zero Resolution and Climate Action Plan project from the Hopkinton Sustainable Green Committee.
6:25 PM COVID-19 UPDATE
5. The Select Board will receive an update on the Town's response to the Covid-19 Pandemic.
6:30 PM POTENTIAL 2022 ANNUAL TOWN MEETING ARTICLES
6. The Select Board will discuss its own potential Town Meeting articles, including any General Bylaw Changes. The Select Board will review proposed amendments to the General Bylaws to remove gender references, and a request to accept an easement at 2 Oakhurst Rd. 
6:35 PM TOWN MANAGER REPORT
7. Town Manager will report on the following:
a. Main Street Corridor Project Update
b. FY23 Budget Update
c. Municipal Water Supply PFAS Update
d. The process for filling vacancies in elected office, including Town Moderator
The Select Board authorized staff to begin the process of seeking applicants to fill the current
vacancies in elected offices. (5-0)
7:00 PM TAX CLASSIFICATION HEARING
8. The Select Board will hold a public hearing to determine the percentage of local tax levy to be borne by each class of real and personal property, in accordance with M.G.L. Chapter 40 Section 56.
7:10 PM LIAISON REPORTS/BOARD INVITES
9. Supporting Exhibit: FY 22 Liaison Assignments
7:15 PM FUTURE BOARD AGENDA ITEMS
10. Board members will identify future agenda items.
7:20 PM ADJOURN
Correspondence to Select Board
1. Board of Appeals Notice of Decision – 62 Chamberlain Street
Materials for this Meeting:
---
Related News Articles:
General Select Board Links:
---