Openings on Town Boards & Committees – Apply Online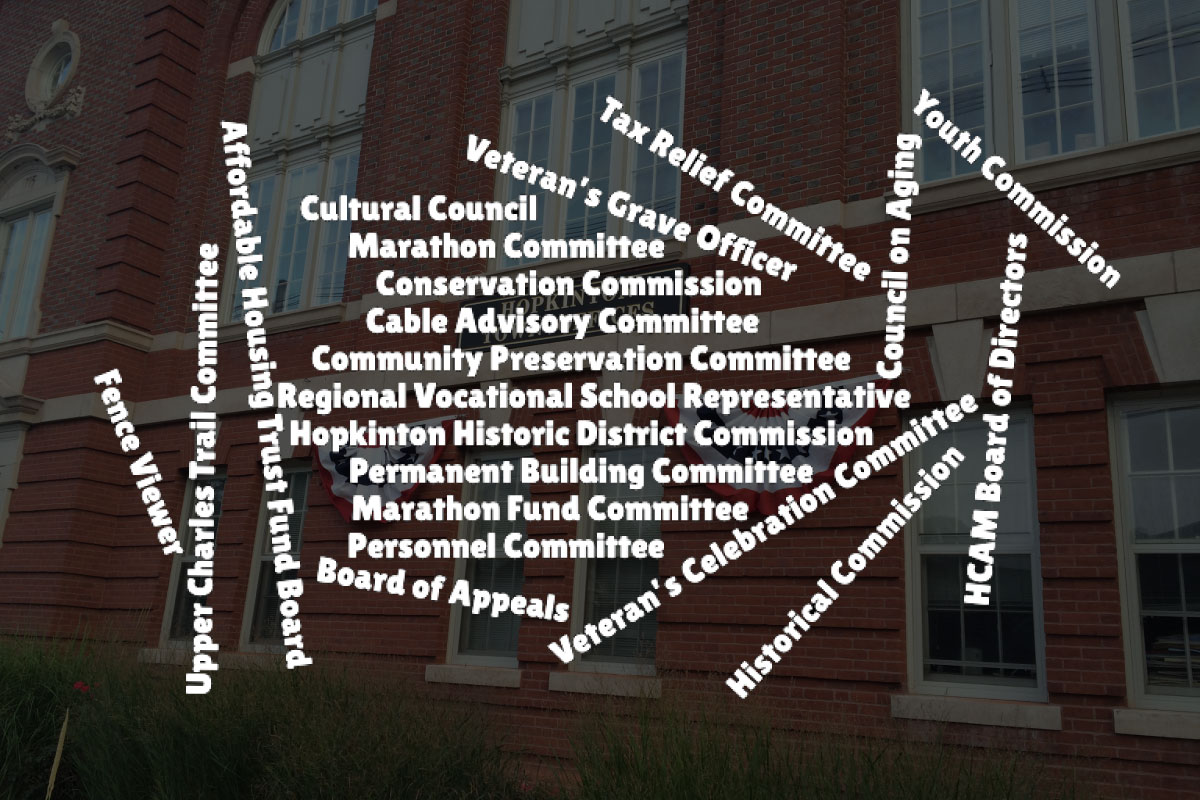 The following Boards & Committees will have vacancies on June 30, 2019 or sooner. Interested residents should apply via the online volunteer form at http://hopkintonma.iqm2.com/Citizens/Board/Vacant​.
Please note that​ all current​ committee members interested in reappointment​ MUST​ apply on-line. The Select Board will make appointments at an upcoming meeting.
Board or committee qualifications​: Open to all Hopkinton residents.
Affordable Housing Trust Fund Board
Board of Appeals
Community Preservation Committee
Cable Advisory Committee
Council on Aging
Conservation Commission
Cultural Council
Fence Viewer
HCAM Board of Directors
Historical Commission
Hopkinton Historic District Commission
Marathon Committee
Marathon Fund Committee
Permanent Building Committee
Personnel Committee
Regional Vocational School Representative
Tax Relief Committee
Upper Charles Trail Committee
Veteran's Celebration Committee
Veteran's Grave Officer
Youth Commission
---